HOME | Telescope Making Workshops | Exploring the Sky | Contact Info | Star Dust Archive | Links
National Capital Astronomers
About NCA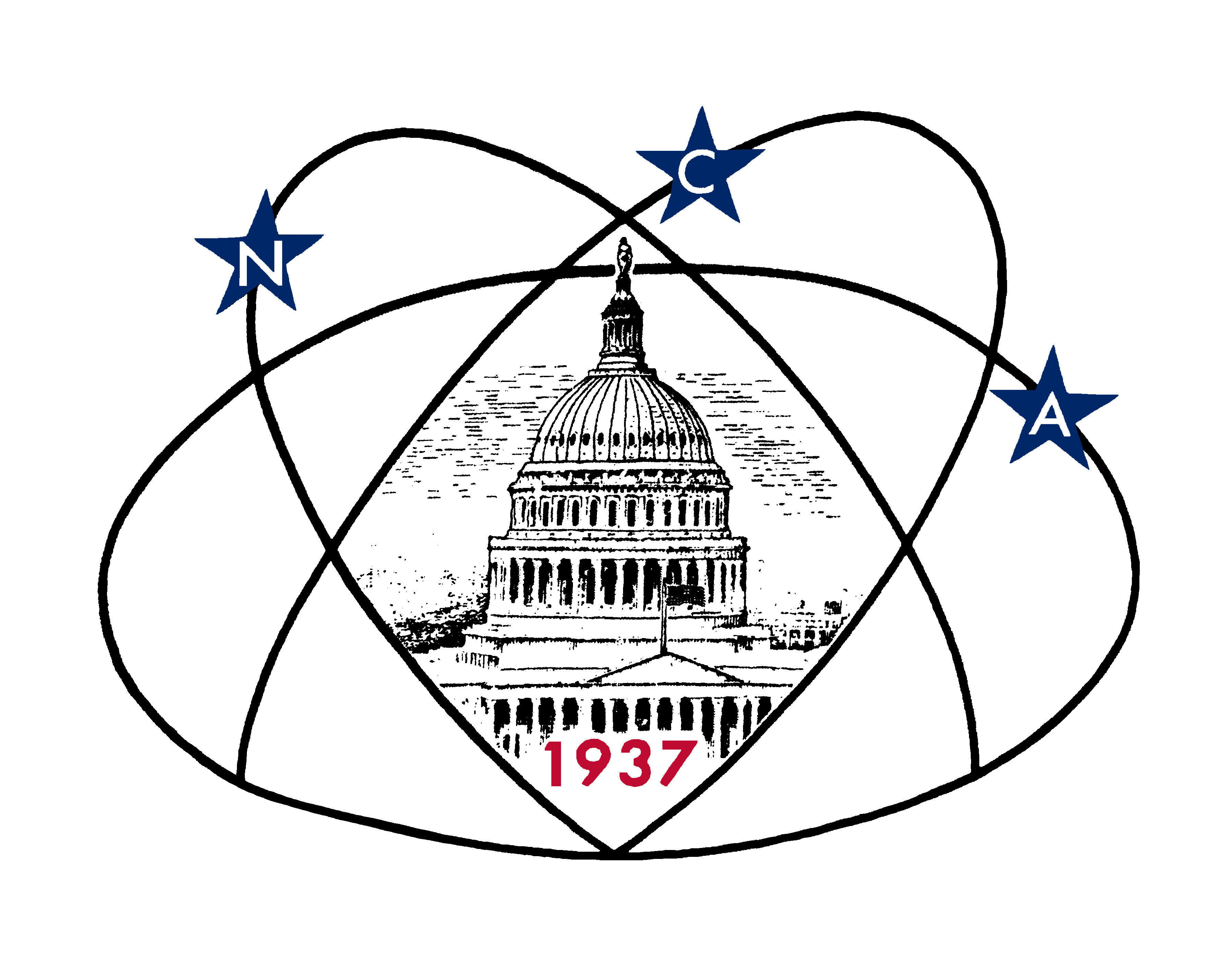 Serving science and society since 1937. The National Capital Astronomers (NCA) is a non-profit, membership supported, volunteer run, public service corporation dedicated to advancing space technology, astronomy, and related sciences through information, participation, and inspiration, via research, lectures and presentations, publications, expeditions, tours, public interpretation, and education. NCA is the astronomy affiliate of the Washington Academy of Sciences. We are also members of the Astronomical League, in fact NCA members helped form the Astronomical League a long time ago.

NCA has for many years published a monthly newsletter called Star Dust that is available for members. Besides announcement of coming NCA meetings and a calendar of monthly events Star Dust contains reviews of past meeting and articles on current astronomical events.

NCA is a very unusual astronomy organization. All are welcome to join. Everyone who looks up to the sky with wonder is an astronomer and welcomed by NCA. You do not have to own a telescope, but if you do own one that is fine, too. You do not have to be deeply knowledgeable in astronomy , but if you are knowledgeable in astronomy that is fine, too. You do not have to have a degree, but if you do that is fine, too. WE ARE THE MOST DIVERSE local ASTRONOMY CLUB anywhere. Come to our meetings and you will find this out. WE REALLY MEAN THIS!
Our Meetings
Monthly Meetings with Educational Presentations are Free and Open to the Public
NCA has regular monthly meetings September through June on the second Saturday of the month.
Public transportation: Directions/maps to the UMD Observatory
Inclement weather: In case of severe weather (tornado/snow/impassable roads), a notice will be placed on the Observatory Website on the day of the meeting. (Be sure to refresh/reload the page to make sure you are seeing an updated page.)
Meeting Schedule for 2015-2016
Sep 12, 2015: Margaret McAdam (UMD), Aqueous Alteration on Asteroids: Linking the mineralogy and spectroscopy of primitive carbonaceous meteorites
Oct 10, 2015: Timothy Stubbs (GSFC), Meteor Showers Affect the Moon's Atmosphere
Nov 14, 2015: Sergio Dieterich (Carnegie DTM), Understanding our Closest and Smallest Stellar Neighbors
Dec 12, 2015: Hiroya Yamaguchi (UMD, GSFC), The progenitors of Type Ia supernovae, revealed by X-ray observations of supernova remnants
Jan 09, 2016: Dean Howarth and Jennifer Horowitz, William and Caroline Herschel, and the Community of Science Enthusiasts
Feb 13, 2016: Brad Cenko (UMD), Gamma-Ray Bursts: Nature's Most Remarkable Explosions
Mar 12, 2016: Eleonora Troja (UMD, GSFC), Neutron Star Collisions
Apr 09, 2016: Richard Walker (UMD), The Origin of the Moon
May 14, 2016: Chyssa Kouveliotou (GWU), Magnetars
Jun 11, 2016: Science Fair Winners presentation(s), Elections, Astro-Photos!
Most meetings will be held at the University of Maryland Astronomical Observatory in College Park, Maryland.
Next Meeting Date: Saturday, 13 February, 2016
7:30 pm at the University of Maryland Observatory on Metzerott Road.
Gamma-Ray Bursts: Nature's Most Remarkable Explosions
Speaker: Brad Cenko, UMD
Abstract: Gamma-ray bursts (GRBs) are the brightest explosions since the Big Bang. In this talk I will review the history of this fascinating field, from initial discovery more than 40 years ago with the Vela satellites (designed to monitor the 1963 Partial Test Ban Treaty with the USSR), to modern observations with Swift that detect these outbursts from some of the first stars formed in the Universe. I will trace through the early debates regarding the galactic or extragalactic nature of GRBs, and how this puzzle was finally resolved with the discovery of "afterglow" emission and the first spectroscopic redshifts. Finally, I will relate how modern observations of GRBs are helping to prepare us for the first gravitational wave discoveries from Advanced LIGO and Virgo, and in particular how they may solve the longstanding puzzle of the origin of heavy (aka r-process) elements).
Bio: Brad Cenko is a Research Astrophysicist at NASA's Goddard Space Flight Center. He is a deputy Project Scientist for NASA's Swift Gamma-Ray Burst explorer, currently the premier facility for detecting and characterizing GRBs. He is also an Adjunct Assistant Professor at the University of Maryland, College Park. Brad got his PhD at the California Institute of Technology, where he robotized the Palomar 60 inch telescope to perform rapid-response observations of Swift GRBs (and other transients). After that, he was a postdoctoral scholar at the University of California, Berkeley, working primarily on wide-field optical surveys such as the Palomar Transient Factory.
Weather-permitting, there will be observing through the telescopes after the meeting for members and guests.



Join Us for Dinner Before the Meeting
Telescope-Making and Mirror-Grinding
Telescope-making and mirror-making classes with Guy Brandenburg at the Chevy Chase Community Center, at the intersection of McKinley Street and Connecticut Avenue, NW, a few blocks inside the DC boundary, on the northeast corner of the intersection, in the basement (wood shop), on Fridays, from 6:30 to 9:30 PM. For information visit Guy's Website To contact Guy, use this phone #: 202-262-4274 or Email Guy.
Come See the Stars at Exploring the Sky 2016!
Exploring the Sky is an informal program that for over sixty years has offered monthly opportunities for anyone in the Washington area to see the stars and planets through telescopes from a location within the District of Columbia.
Sessions are held in Rock Creek Park once each month on a Saturday night from April through November, starting shortly after sunset. We meet in the field just south of the intersection of Military and Glover Roads NW, near the Nature Center. A parking lot is located next to the field.
Beginners (including children) and experienced stargazers are all welcome-and it's free!
Questions? Call the Nature center at (202) 895-6070 or check: Exploring the Sky @ Rock Creek. Download the flier!
| | | |
| --- | --- | --- |
| Date | Time | Targets of Interest |
| 2 Apr | 8:30pm | |
| 7 May | 9:00pm | |
| 4 Jun | 9:00pm | |
| 9 Jul | 9:00pm | |
| 6 Aug | 8:30pm | |
| 3 Sep | 8:00pm | |
| 1 Oct | 7:30pm | |
| 5 Nov | 7:00pm | |
Exploring the Sky is a presentation of the National Park Service and National Capital Astronomers.
Star Parties
For NCA information by E-mail or phone
NCA Documents
NCA constitution and by-laws current as of August 28, 2005 they need some changes so we can continue to be a healthy organization.
NCA constitution and by-laws revision as of October 25, 2005 proposal.
HOME | Telescope Making Workshops | Exploring the Sky | Contact Info | Star Dust Archive | Links
Updated by E. Warner on 2 February 2016.