HOME | Telescope Making Workshops | Exploring the Sky | Contact Info | Star Dust Archive | Links
National Capital Astronomers
About NCA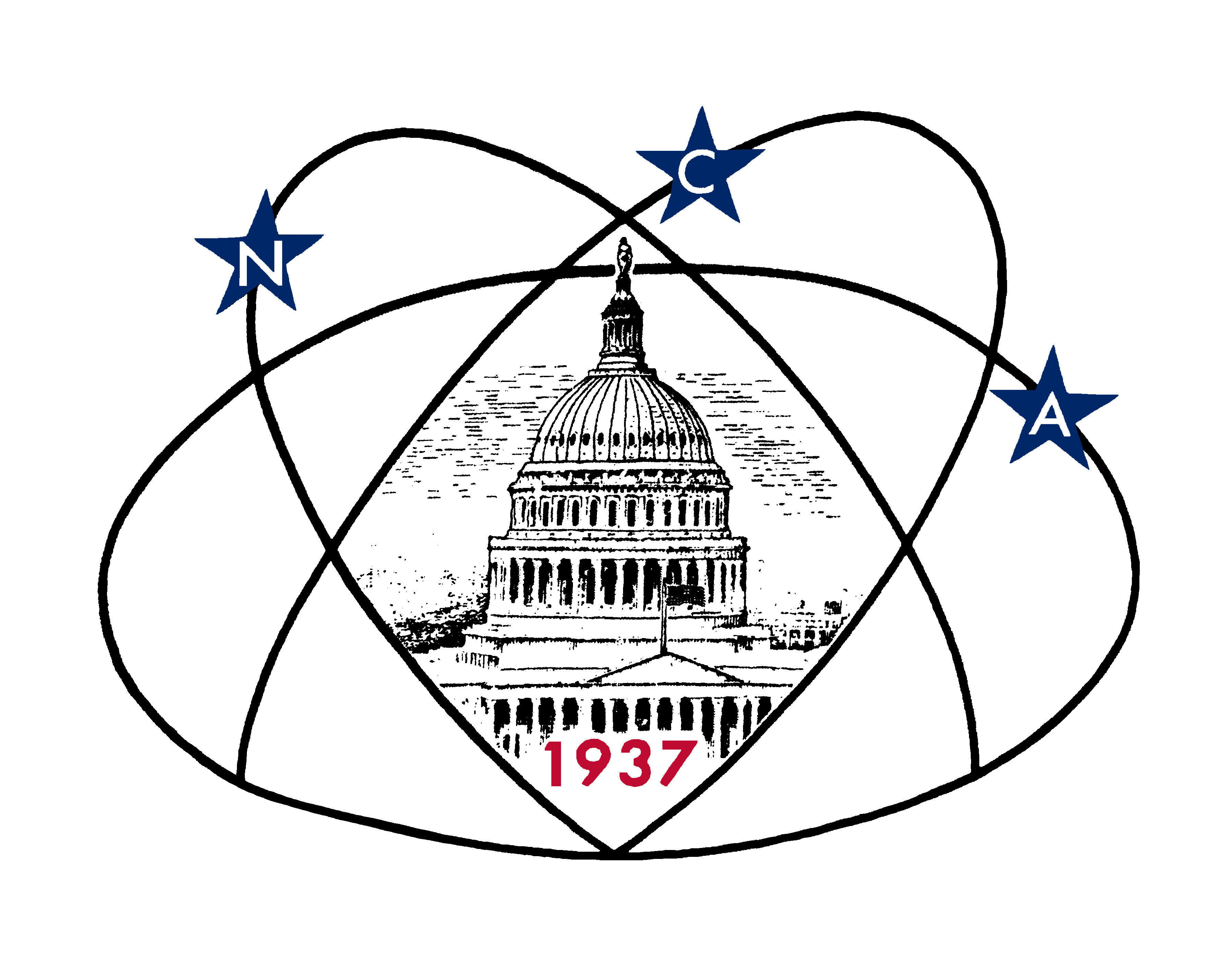 Serving science and society since 1937. The National Capital Astronomers (NCA) is a non-profit, membership supported, volunteer run, public service corporation dedicated to advancing space technology, astronomy, and related sciences through information, participation, and inspiration, via research, lectures and presentations, publications, expeditions, tours, public interpretation, and education. NCA is the astronomy affiliate of the Washington Academy of Sciences. We are also members of the Astronomical League, in fact NCA members helped form the Astronomical League a long time ago.

NCA has for many years published a monthly newsletter called Star Dust that is available for members. Besides announcement of coming NCA meetings and a calendar of monthly events Star Dust contains reviews of past meeting and articles on current astronomical events.

NCA is a very unusual astronomy organization. All are welcome to join. Everyone who looks up to the sky with wonder is an astronomer and welcomed by NCA. You do not have to own a telescope, but if you do own one that is fine, too. You do not have to be deeply knowledgeable in astronomy , but if you are knowledgeable in astronomy that is fine, too. You do not have to have a degree, but if you do that is fine, too. WE ARE THE MOST DIVERSE local ASTRONOMY CLUB anywhere. Come to our meetings and you will find this out. WE REALLY MEAN THIS!
Our Meetings
Monthly Meetings with Educational Presentations are Free and Open to the Public
NCA has regular monthly meetings September through June on the second Saturday of the month.
Public transportation: Directions/maps to the UMD Observatory
Inclement weather: In case of severe weather (tornado/snow/impassable roads), a notice will be placed on the Observatory Website on the day of the meeting. (Be sure to refresh/reload the page to make sure you are seeing an updated page.)
Meeting Schedule for 2015-2016
Sep 12, 2015: Margaret McAdam (UMD), Aqueous Alteration on Asteroids: Linking the mineralogy and spectroscopy of primitive carbonaceous meteorites
Oct 10, 2015: Timothy Stubbs (GSFC), Meteor Showers Affect the Moon's Atmosphere
Nov 14, 2015: Sergio Dieterich (Carnegie DTM), Understanding our Closest and Smallest Stellar Neighbors
Dec 12, 2015: Hiroya Yamaguchi (UMD, GSFC), The progenitors of Type Ia supernovae, revealed by X-ray observations of supernova remnants
Jan 09, 2016: Dean Howarth and Jennifer Horowitz, William and Caroline Herschel, and the Community of Science Enthusiasts
Feb 13, 2016: Brad Cenko (UMD), Gamma-Ray Bursts: Nature's Most Remarkable Explosions
Mar 12, 2016: Eleonora Troja (UMD, GSFC), Cosmic Crashes: The Many Facets of Neutron Star Collisions
Apr 09, 2016: Richard Walker (UMD), The Origin of the Moon: New Insights Accompany New Controversies
May 14, 2016: Chyssa Kouveliotou (GWU), Magnetars
Jun 11, 2016: Science Fair Winners presentation(s), Elections, Astro-Photos!
Most meetings will be held at the University of Maryland Astronomical Observatory in College Park, Maryland (directions/map).
Next Meeting Date: Saturday, 9 April, 2016
7:30 pm at the University of Maryland Observatory on Metzerott Road.
The Origin of the Moon: New Insights Accompany New Controversies
Speaker: Richard Walker, UMD
Abstract: The origin of the Moon and how its formation relates to the accretionary history of the Earth remains a highly debated topic. Controversy continues to swirl around two major questions. How did the Moon form? When did the Moon form? The creation of the Moon as a result of a giant impact between the proto-Earth and a large body remains the current, favored paradigm. Yet the Earth and Moon appear to be genetically identical, evidenced by isotopic similarities in elements such as oxygen and tungsten. This is troubling for most giant impact models because they predict the Moon and Moon should be made of genetically distinct materials. The age of the Moon is similarly problematic. Most evidence points to its formation more than 50 million years into solar system history. Recent, highly precise age determinations of the Moon's crust, however, suggest either that the Moon may have formed much later, in conflict with dynamical models of the early solar system, or question that the crust formed by plagioclase flotation in a magma ocean.
Bio: Richard J. Walker is a professor and currently the Chair of the Department of Geology, at the University of Maryland. He utilizes radiogenic isotopes and trace elements to conduct research in several areas of geo- and cosmo-chemistry including the chemical evolution of Earth's mantle, the formation and crystallization histories of early solar system planetesimals, and the accretional and differentiation histories of Earth, Moon and Mars. The research his group conducts mainly utilizes concentration and high precision isotopic measurements of siderophile (iron-loving) elements. These elements are of especial interest in studies of planetary accretion because they are concentrated by planetary core formation.

Professor Walker received a B.S. in geology from the College of William and Mary. He received M.S. and Ph.D. degrees in geology from the State University of New York at Stony Brook in 1981 and 1984, respectively. He did postdoctoral work at the U.S. National Bureau of Standards, the Carnegie Institution of Washington's Department of Terrestrial Magnetism, and the U. S. Geological Survey. He became a member of the faculty of the University of Maryland in 1990. He was the 1990 recipient of the Clarke Medal of the Geochemical Society. He is a fellow of the American Geophysical Union, the European Association for Geochemistry and the Geochemical Society.
Weather-permitting, there will be observing through the telescopes after the meeting for members and guests.



Join Us for Dinner Before the Meeting
Telescope-Making and Mirror-Grinding
Telescope-making and mirror-making classes with Guy Brandenburg at the Chevy Chase Community Center, at the intersection of McKinley Street and Connecticut Avenue, NW, a few blocks inside the DC boundary, on the northeast corner of the intersection, in the basement (wood shop), on Fridays, from 6:30 to 9:30 PM. For information visit Guy's Website To contact Guy, use this phone #: 202-262-4274 or Email Guy.
Come See the Stars at Exploring the Sky 2016!
Exploring the Sky is an informal program that for over sixty years has offered monthly opportunities for anyone in the Washington area to see the stars and planets through telescopes from a location within the District of Columbia.
Sessions are held in Rock Creek Park once each month on a Saturday night from April through November, starting shortly after sunset. We meet in the field just south of the intersection of Military and Glover Roads NW, near the Nature Center. A parking lot is located next to the field.
Beginners (including children) and experienced stargazers are all welcome-and it's free!
Questions? Call the Nature center at (202) 895-6070 or check: Exploring the Sky @ Rock Creek. Download the flier!
| | | |
| --- | --- | --- |
| Date | Time | Targets of Interest |
| 2 Apr | 8:30pm | |
| 7 May | 9:00pm | |
| 4 Jun | 9:00pm | |
| 9 Jul | 9:00pm | |
| 6 Aug | 8:30pm | |
| 3 Sep | 8:00pm | |
| 1 Oct | 7:30pm | |
| 5 Nov | 7:00pm | |
Exploring the Sky is a presentation of the National Park Service and National Capital Astronomers.
Star Parties
For NCA information by E-mail or phone
NCA Documents
NCA constitution and by-laws current as of August 28, 2005 they need some changes so we can continue to be a healthy organization.
NCA constitution and by-laws revision as of October 25, 2005 proposal.
HOME | Telescope Making Workshops | Exploring the Sky | Contact Info | Star Dust Archive | Links
Updated by E. Warner on 18 Mar 2016.