HOME | Telescope Making Workshops | Exploring the Sky | Contact Info | Star Dust Archive | Links
National Capital Astronomers
About NCA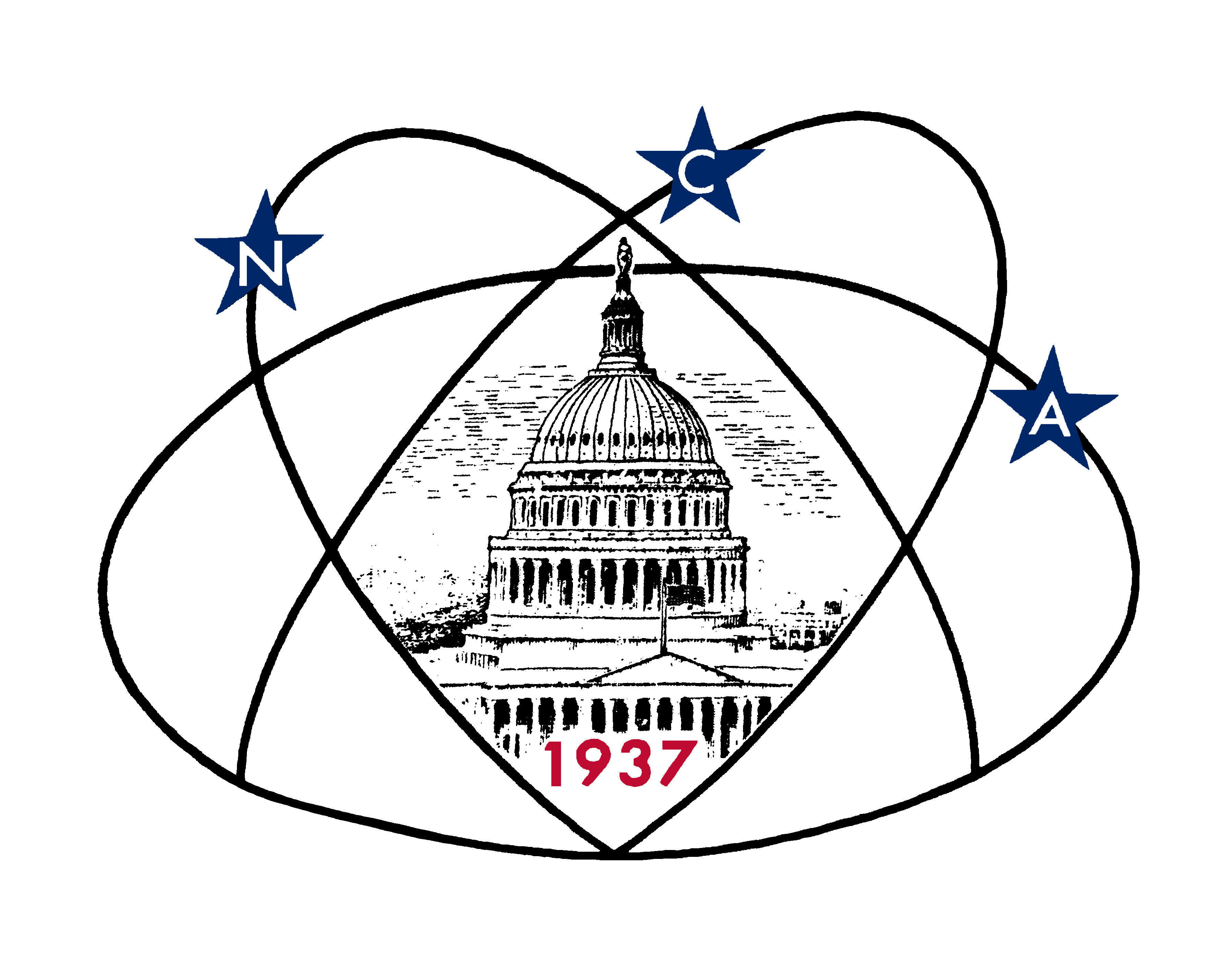 Serving science and society since 1937. The National Capital Astronomers (NCA) is a non-profit, membership supported, volunteer run, public service corporation dedicated to advancing space technology, astronomy, and related sciences through information, participation, and inspiration, via research, lectures and presentations, publications, expeditions, tours, public interpretation, and education. NCA is the astronomy affiliate of the Washington Academy of Sciences. We are also members of the Astronomical League, in fact NCA members helped form the Astronomical League a long time ago.

NCA has for many years published a monthly newsletter called Star Dust that is available for members. Besides announcement of coming NCA meetings and a calendar of monthly events Star Dust contains reviews of past meeting and articles on current astronomical events.

NCA is a very unusual astronomy organization. All are welcome to join. Everyone who looks up to the sky with wonder is an astronomer and welcomed by NCA. You do not have to own a telescope, but if you do own one that is fine, too. You do not have to be deeply knowledgeable in astronomy , but if you are knowledgeable in astronomy that is fine, too. You do not have to have a degree, but if you do that is fine, too. WE ARE THE MOST DIVERSE local ASTRONOMY CLUB anywhere. Come to our meetings and you will find this out. WE REALLY MEAN THIS!
Our Meetings
Monthly Meetings with Educational Presentations are Free and Open to the Public
NCA has regular monthly meetings September through June on the second Saturday of the month. Most meetings are held at the University of Maryland Astronomical Observatory in College Park, Maryland (directions/map).
Public transportation: Directions/maps to the UMD Observatory
Inclement weather: In case of severe weather (tornado/snow/impassable roads), a notice will be placed on the Observatory Website on the day of the meeting. (Be sure to refresh/reload the page to make sure you are seeing an updated page.)
Meeting Schedule for 2018-2019
Sep 08, 2018: Erik Blaufuss (UMD), High Energy Neutrinos Detected by the Ice Cube Neutrino Observatory
Oct 13, 2018: Derek Richardson (UMD), The Double Asteroid Redirection Test (DART): Defending Earth
Nov 10, 2018: Erika Kohler (GSFC), What is on the surface of Venus?
Dec 08, 2018: Peter Shawhan (UMd), New Astronomy With Gravitational Waves
Jan 12, 2019: Dean Howarth & Colleague Einstein and Eddington
Feb 09, 2019: Elizabeth Ferrara (UMd/GSFC), Pulsar Timing Arrays Look for Mergers of Super-Massive Black Holes
Mar 09, 2019: Keith Gendreau (GSFC), NICER: What - besides neutrons- is inside neutron stars?
Apr 13, 2019: Noam Izenberg (APL), Solar System Planets Help Us Understand Exoplanets
May 11, 2019: Noel Klingler (GWU), Winds from Pulsars
Jun 08, 2019: Science Fair Winners, Election, Astro Photos
Next Meeting Date: Saturday, 13 October 2018
7:30 pm at the University of Maryland Observatory on Metzerott Road.
The Double Asteroid Redirection Test (DART): Defending Earth
Speaker: Derek C. Richardson, UMD
Abstract: Over 700,000 asteroids have been catalogued to date, of which nearly 20,000 are "near-Earth asteroids" (NEAs), and some of those pose a threat of future collision with Earth (although there is no imminent danger from asteroids being tracked currently). The Double Asteroid Redirection Test (DART), a NASA mission led by the Johns Hopkins University Applied Physics Laboratory, is a technology demonstration of using a kinetic impactor to deflect such potentially hazardous asteroids. The mission will target the tiny 150 m-diameter moon of binary asteroid Didymos, striking it with the 500 kg DART spacecraft at around 6 km/s, changing the moon's 12 h orbital period around its larger companion by at least 73 s. The impact will have no significant bearing on any future encounter of Didymos with Earth. In this talk, I will provide background about asteroids (including binaries), the hazard they pose and possible corresponding mitigation strategies, and details about the DART mission. DART, which is now in Phase C development (construction), is part of a broader cooperation with the European Space Agency called the Asteroid Impact and Deflection Assessment (AIDA).
Bio: I am a tenured Professor of Astronomy at the University of Maryland in College Park. I joined the Department of Astronomy in August 2000. I have a B.Sc. in Physics and Astronomy from the University of British Columbia (1990), and a Ph.D. in Astrophysics from the University of Cambridge (1993). My first postdoctoral position was at the Canadian Institute for Theoretical Astrophysics in Toronto (1993 to 1996). I then spent 3 years as a postdoc in the Astronomy Department at the University of Washington in Seattle, followed by 1 year there as a Research Assistant Professor before moving to Maryland.

My research interests include computational astrophysics, planet formation, planetary ring dynamics, asteroid evolution, and granular dynamics. As a theorist, I'm a faculty member of our department's Center for Theory and Computation. I am also the contact person for the scientific cooperation agreement with Côte d'Azur Observatory. Currently I am Dynamics Working Group lead in support of the DART mission.

In addition to my research and teaching, I am Chair of the Astronomy Computing Committee, a Member of the Information Technology Division's High Performance Computing Center's Allocations Advisory Committee, and Chair of the Information Technology Division's High Performance Computing Center's Research Technology Working Group. I am also the faculty advisor for the UMd Gamer Symphony Orchestra student group!

In 2002, Asteroid 12566 Derichardson was named in my honor, which is totally cool.

My hobbies include birding, gaming, and watching ice hockey (go Caps!).
Weather-permitting, there will be observing through the telescopes after the meeting for members and guests.



Join Us for Dinner Before the Meeting
Telescope-Making and Mirror-Grinding
Telescope-making and mirror-making classes with Guy Brandenburg at the Chevy Chase Community Center, at the intersection of McKinley Street and Connecticut Avenue, NW, a few blocks inside the DC boundary, on the northeast corner of the intersection, in the basement (wood shop), on Tuesdays & Fridays, from 6:30 to 9:30 PM. For information visit Guy's Website To contact Guy, use this phone #: 202-262-4274 or Email Guy.
Come See the Stars at Exploring the Sky 2018!
Exploring the Sky is an informal program that for over sixty years has offered monthly opportunities for anyone in the Washington area to see the stars and planets through telescopes from a location within the District of Columbia.
Sessions are held in Rock Creek Park once each month on a Saturday night from April through November, starting shortly after sunset. We meet in the field just south of the intersection of Military and Glover Roads NW, near the Nature Center. A parking lot is located next to the field.
Beginners (including children) and experienced stargazers are all welcome-and it's free!
Questions? Call the Nature center at (202) 895-6070 or check: Exploring the Sky @ Rock Creek. Download the flier!
| | | |
| --- | --- | --- |
| Date | Time | Things of interest |
| 7 Apr | 9:00pm | Orion nebula, Beehive cluster |
| 5 May | 9:00pm | Jupiter, Beehive cluster |
| 2 Jun | 9:00pm | Jupiter, M13 |
| 14 Jul | 9:00pm | Jupiter, Saturn, M13o |
| 11 Aug | 8:30pm | Jupiter, Saturn, M13 |
| 1 Sep | 8:00pm | Jupiter, Saturn, Mars |
| 6 Oct | 7:30pm | Saturn, Mars |
| 17 Nov | 7:00pm | Saturn, Mars, Uranus, Moon |
Exploring the Sky is a presentation of the National Park Service and National Capital Astronomers.
For NCA information by E-mail or phone
NCA Documents
HOME | Telescope Making Workshops | Exploring the Sky | Contact Info | Star Dust Archive | Links
Updated by E. Warner on 04 October 2018.