HOME | Telescope Making Workshops | Exploring the Sky | Contact Info | Star Dust Archive | Mtg Videos | Links
National Capital Astronomers
About NCA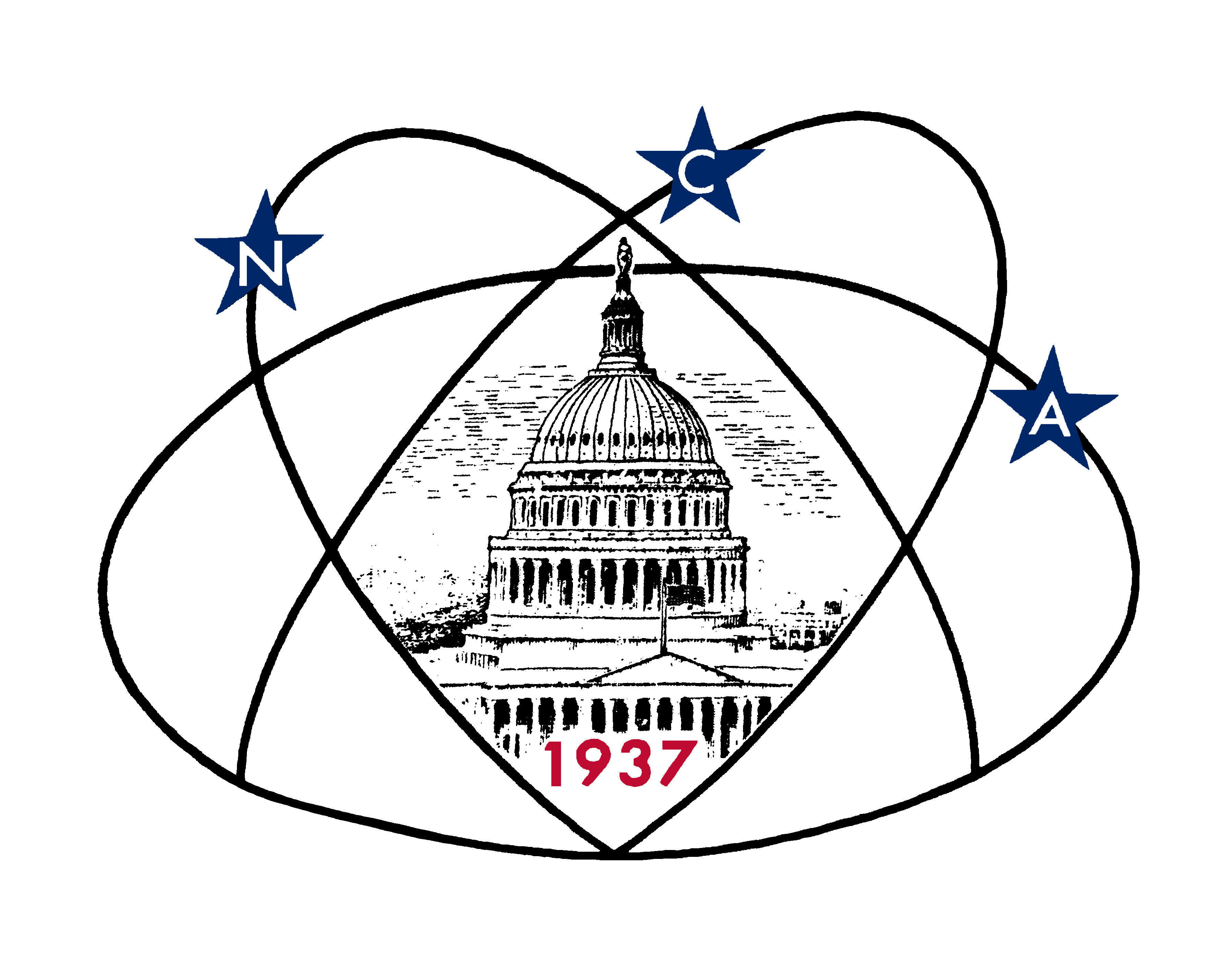 Serving science and society since 1937. The National Capital Astronomers (NCA) is a non-profit, membership supported, volunteer run, public service corporation dedicated to advancing space technology, astronomy, and related sciences through information, participation, and inspiration, via research, lectures and presentations, publications, expeditions, tours, public interpretation, and education. NCA is the astronomy affiliate of the Washington Academy of Sciences. We are also members of the Astronomical League, in fact NCA members helped form the Astronomical League a long time ago.

NCA has for many years published a monthly newsletter called Star Dust that is available for members. Besides announcement of coming NCA meetings and a calendar of monthly events Star Dust contains reviews of past meeting and articles on current astronomical events.

NCA is a very unusual astronomy organization. All are welcome to join. Everyone who looks up to the sky with wonder is an astronomer and welcomed by NCA. You do not have to own a telescope, but if you do own one that is fine, too. You do not have to be deeply knowledgeable in astronomy, but if you are knowledgeable in astronomy that is fine, too. You do not have to have a degree, but if you do that is fine, too. WE ARE THE MOST DIVERSE local ASTRONOMY CLUB anywhere. Come to our meetings and you will find this out. WE REALLY MEAN THIS!
Our Meetings
Monthly Meetings with Educational Presentations are Free and Open to the Public
NCA has regular monthly meetings September through June on the second Saturday of the month. Most meetings are held at the University of Maryland Astronomical Observatory in College Park, Maryland (directions/map). For 2020-2021, the meetings will be held online via Zoom. Attendees must register to get a Zoom link.
Meeting Schedule for 2020-2021
The meetings for this year will be VIRTUAL and not in-person.
Sep 12, 2020: Tommy Wikland (CUA), The Evolution of Galaxies over Cosmic Time

Oct 10, 2020: Michael Walter (Carnegie Earth and Planets Laboratory), Deep Blue Planet

Nov 14, 2020: Anat Shahar (Carnegie Earth and Planets Laboratory), A Geochemist's Perspective on Planetary Differentiation

Dec 12, 2020: Bethany Cobb Kung (GWU), Shedding Light on Gravitational Waves

Jan 09, 2021: Tony Farnham (UMD), Spontaneous Outbursts: New Studies of Cometary Activity

Feb 13, 2021: Eliza Kempton (UMD), The Atmospheres of Extrasolar Super-Earths

Mar 13, 2021: Tom Field (Field Tested Systems), Astronomical Spectra With Your Own Telescope

Apr 10, 2021: Tess Jaffe (UMD and GSFC), IMAGINE'ing Galactic Magnetic Fields

May 08, 2021: Joe Helmboldt (NRL), Radio Astronomy Observes Earth's Ionosphere

Jun 12, 2021: Science Fair Winners, Election, Astro-Photo Show & Tell

With permission of the speakers, most meetings will be recorded. Once available the audio and video will be linked.
Online Meeting Registration
National Capital Astronomers will be holding its 2020-2021 meetings online via Zoom. Although you do not need to be an NCA member to participate, you will need to register to get your unique link to the Zoom session.
Zoom Etiquette
Given the newness of doing this, these guidelines are likely to be updated as needed.
Please mute yourself! Members can video on but we ask guests to have video off unless asking a question.
Please have your name clearly posted.
Use the "Raise Hand" function when you would like to ask a question. A moderator will call on you at which time you may unmute (audio and video) to ask your question. Questions may also be sent to a moderator via the chat function.
If you need captioning, please let Elizabeth Warner know no later than 24 hours before a meeting.
These Zoom sessions will be recorded.
Moderators will mute individuals as needed. Any particularly unruly participants will be kicked out.
The meetings will start at 7:30pm EST (00:30 UTC). The Zoom room will open at 7:00pm. Initially, we will not "lock the doors" at 7:30, but if folks joining late becomes disruptive, we will institute that requirement to be on time.
Next Meeting Date: Saturday, 8 May 2021
7:30 pm ONLINE.
Radio Astronomy Observes Earth's Ionosphere
Speaker: Dr. Joe Helmboldt, NRL
Abstract: Ultraviolet photons from the Sun create a shroud of plasma around the Earth within its upper atmosphere: the ionosphere. Any radio-frequency (RF) signal that passes through this region interacts with the free electrons there, delaying the signal. This is tantamount to a change in refractive index, so an RF-emitting object such as a satellite or a radio galaxy will appear offset from its actual location on the sky. As the electron density distribution evolves on a variety of time and length scales, this refractive effect also evolves, making it difficult to image astronomical radio sources. This is especially true at frequencies below ~500 MHz, where this effect is the strongest. For several decades, this limited the size of interferometric imaging telescopes at these frequencies to &lt 1 km. However, self-calibration methods developed in the 1980s and 1990s eliminated this barrier and allowed for the first sub-arcminute images below 100 MHz to be obtained in the early 2000s. Since then, low-frequency radio astronomy has seen something of a boom: new, large telescope arrays have been developed and installed in New Mexico, India, California, the Netherlands/Europe, and Australia. Buried within these calibration methods are very precise and detailed measurements of density gradients generated by ionospheric irregularities on spatial scales from a few km to hundreds of km, on temporal scales of a few minutes. This talk will focus on efforts led by radio astronomers to turn the RF astronomy trash into ionospheric physics treasure. It will detail methods developed with the world's premier low-frequency RF telescopes, as well as measurements made with a much more modest telescope made with (mostly) commercial off-the-shelf parts for a tiny fraction of the cost of larger facilities.
Bio: Joe Helmboldt is a radio astronomer at the US Naval Research Laboratory (NRL) in Washington, DC. He specializes in HF/VHF interferometry, and in the use of cosmic radio sources within these frequency regimes for ionospheric remote sensing. He has led multiple NRL programs to develop methods for using astronomical observations to characterize irregularities within Earth's ionosphere and plasmasphere. He is also leading a DARPA-funded effort to develop a low-cost telescope array optimized for ionospheric measurements. He did his undergraduate work at Central Michigan University and received his Ph.D. in astronomy from New Mexico State University in 2005. He had postdoctoral fellowships at the University of New Mexico and at NRL, before becoming a civil servant scientist at NRL in 2009.
Telescope-Making and Mirror-Grinding
Telescope-making and mirror-making classes with Guy Brandenburg at the Chevy Chase Community Center, at the intersection of McKinley Street and Connecticut Avenue, NW, a few blocks inside the DC boundary, on the northeast corner of the intersection, in the basement (wood shop), on Tuesdays & Fridays, from 6:30 to 9:30 PM. For information visit Guy's Website To contact Guy, use this phone #: 202-262-4274 or Email Guy.
Come See the Stars at Exploring the Sky 2021!
Exploring the Sky is an informal program that for over sixty years has offered monthly opportunities for anyone in the Washington area to see the stars and planets through telescopes from a location within the District of Columbia.
Sessions are held in Rock Creek Park once each month on a Saturday night from April through November, starting shortly after sunset. We meet in the field just south of the intersection of Military and Glover Roads NW, near the Nature Center. A parking lot is located next to the field.
Beginners (including children) and experienced stargazers are all welcome-and it's free!
Questions? Call the Nature center at (202) 895-6070 or check: Exploring the Sky @ Rock Creek. !
Exploring the Sky 2020 Status: Because of the ongoing pandemic, EtS sessions have been canceled for the remainder of the year. Please check back in Spring 2021.
Exploring the Sky is a presentation of the National Park Service and National Capital Astronomers.
For NCA information by E-mail or phone
Harold Williams: President, 240-567-1463 w, 301-565-3709 h
John Hornstein: VP and program chair, 301-593-1095 h
Henry Bofinger: Secretary & Treasurer, 202-675-1075 h
Jeffrey Norman: assis. treasurer, 202-966-0739 h
Trustees

Jack Gaffey (2020)
Benson Simon (2021)
Michael Brabanski (2022)
Guy Brandenburg (2023)

Outreach
Star Dust
Web
NCA Documents
HOME | Telescope Making Workshops | Exploring the Sky | Contact Info | Star Dust Archive | Mtg Videos | Links
Updated by E. Warner on 7 May 2021.