HOME | Telescope Making Workshops | Exploring the Sky | Contact Info | Star Dust Archive | Links
National Capital Astronomers
About NCA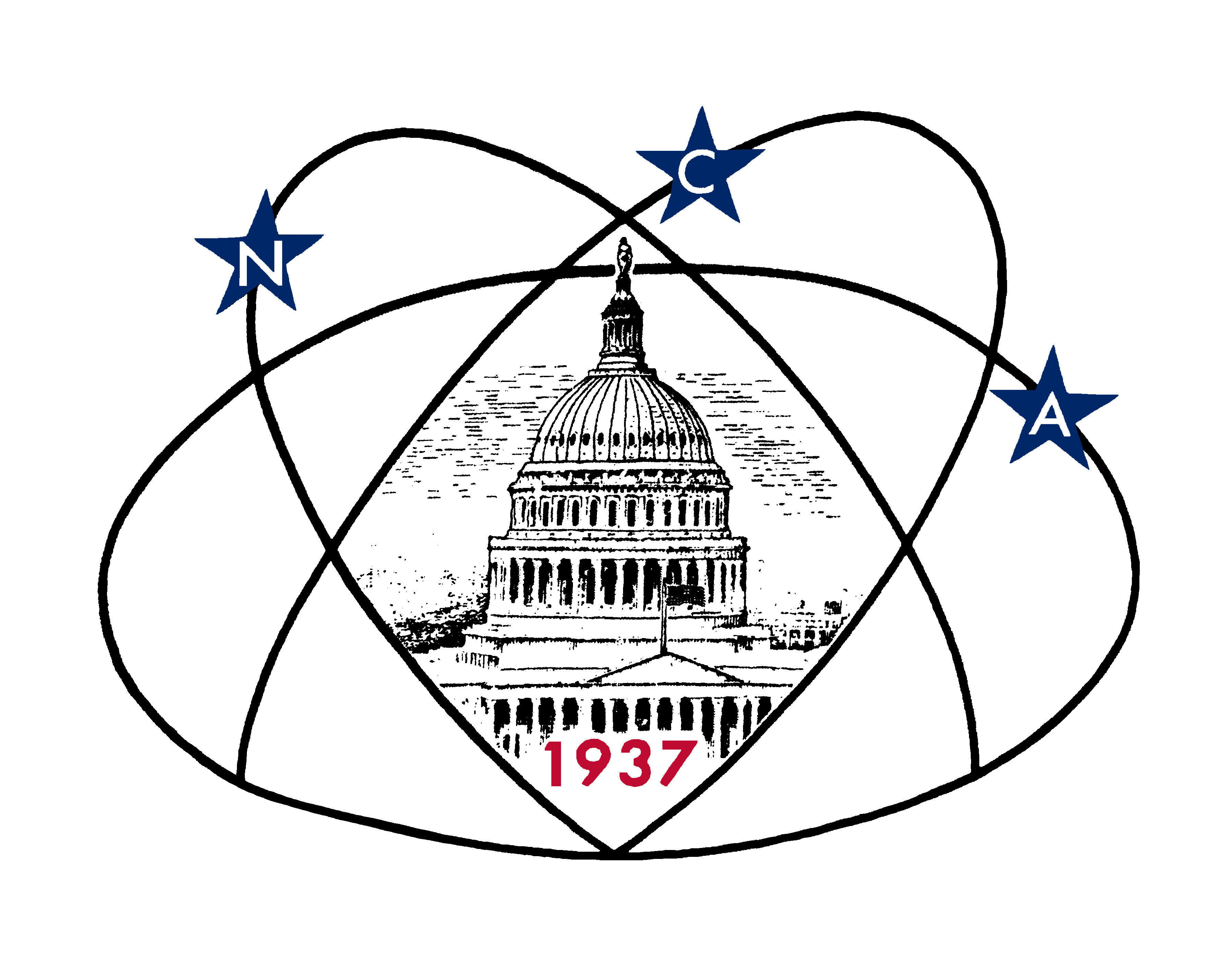 Serving science and society since 1937. The National Capital Astronomers (NCA) is a non-profit, membership supported, volunteer run, public service corporation dedicated to advancing space technology, astronomy, and related sciences through information, participation, and inspiration, via research, lectures and presentations, publications, expeditions, tours, public interpretation, and education. NCA is the astronomy affiliate of the Washington Academy of Sciences. We are also members of the Astronomical League, in fact NCA members helped form the Astronomical League a long time ago.

NCA has for many years published a monthly newsletter called Star Dust that is available for members. Besides announcement of coming NCA meetings and a calendar of monthly events Star Dust contains reviews of past meeting and articles on current astronomical events.

NCA is a very unusual astronomy organization. All are welcome to join. Everyone who looks up to the sky with wonder is an astronomer and welcomed by NCA. You do not have to own a telescope, but if you do own one that is fine, too. You do not have to be deeply knowledgeable in astronomy , but if you are knowledgeable in astronomy that is fine, too. You do not have to have a degree, but if you do that is fine, too. WE ARE THE MOST DIVERSE local ASTRONOMY CLUB anywhere. Come to our meetings and you will find this out. WE REALLY MEAN THIS!
Our Meetings
Monthly Meetings with Educational Presentations are Free and Open to the Public
NCA has regular monthly meetings September through June on the second Saturday of the month. Most meetings are held at the University of Maryland Astronomical Observatory in College Park, Maryland (directions/map).
Public transportation: Directions/maps to the UMD Observatory
Inclement weather: In case of severe weather (tornado/snow/impassable roads), a notice will be placed on the Observatory Website on the day of the meeting. (Be sure to refresh/reload the page to make sure you are seeing an updated page.)
Meeting Schedule for 2017-2018
Sep 09, 2017: Michael Corcoran (Catholic University), Stellar Winds and The Drama of Eta Carinae
Oct 14, 2017: Erika Nesvold (Carnegie DTM), Debris Disks: What Astronomical Leftovers Can Tell Us about Planets
Nov 11, 2017: Alexander van der Horst (George Washington U), Hunting for Jets in the Radio Sky
Dec 09, 2017: Mario Gliozzi (George Mason U), Black holes at all scales: an X-ray view
Jan 13, 2018: Dean Howarth & Jeff Jones, Newton and Halley
Feb 10, 2018: Brett Denevi (JHU/APL), The New Moon (The date may change.)
Mar 10, 2018: Ludmilla Kolokolova (UMd), What We Can Learn from Dust in the Solar System (The date may change.)
Apr 14, 2018: Jonathan Gagné(Carnegie DTM), Planets Without Stars
May 12, 2018: Brian Morsony (UMd), Relativistic Jets Stir Things Up
Jun 09, 2018: Science Fair Winners, Election, Astro Photos
Next Meeting Date: Saturday, 09 December 2017
7:30 pm at the University of Maryland Observatory on Metzerott Road.
Black holes at all scales: an X-ray view
Speaker: Mario Gliozzi (GMU)
Abstract: Astrophysical black holes are thought to produce the most powerful phenomena of the universe. They occur on very diverse scales, from stellar mass black holes in binary systems, to supermassive black holes at the center of active and quiescent galaxies. Using the X-ray perspective I will describe some recent progress in this field, and discuss some of the outstanding open questions.
Bio: Dr. Mario Gliozzi is currently an Associate Professor in the Physics and Astronomy Department at George Mason University, where he teaches and does research in the field of X-ray extragalactic astronomy. He obtained his PhD in physics from the University of Torino (Italy), and worked for three years at the Max Planck Institute for Extraterrestrial Physics during the last years of the ROSAT satellite and the beginning of the XMM-Newton era. He moved to the US in 2001 and worked with Chandra, RXTE, and more recently Swift data on spatial, spectral, and temporal studies of Active Galactic Nuclei.
Weather-permitting, there will be observing through the telescopes after the meeting for members and guests.



Join Us for Dinner Before the Meeting
Telescope-Making and Mirror-Grinding
Telescope-making and mirror-making classes with Guy Brandenburg at the Chevy Chase Community Center, at the intersection of McKinley Street and Connecticut Avenue, NW, a few blocks inside the DC boundary, on the northeast corner of the intersection, in the basement (wood shop), on Fridays, from 6:30 to 9:30 PM. For information visit Guy's Website To contact Guy, use this phone #: 202-262-4274 or Email Guy.
Come See the Stars at Exploring the Sky 2017!
Please check back in early 2017 for the 2017 schedule.
Exploring the Sky is an informal program that for over sixty years has offered monthly opportunities for anyone in the Washington area to see the stars and planets through telescopes from a location within the District of Columbia.
Sessions are held in Rock Creek Park once each month on a Saturday night from April through November, starting shortly after sunset. We meet in the field just south of the intersection of Military and Glover Roads NW, near the Nature Center. A parking lot is located next to the field.
Beginners (including children) and experienced stargazers are all welcome-and it's free!
Questions? Call the Nature center at (202) 895-6070 or check: Exploring the Sky @ Rock Creek. Download the flier!
| | | |
| --- | --- | --- |
| Date | Time | Things of interest |
| 29 Apr | 9:00pm | Winter constellations last gasp; Mars setting |
| 20 May | 9:00pm | Jupiter near Spica; Big Dipper high |
| 17 Jun | 9:00pm | Saturn and Jupiter visible; Vega rising |
| 1 Jul | 9:00pm | Summer Triangle; First quarter moon and Jupiter in Virgo |
| 12 Aug | 8:30pm | Saturn prominent; Andromeda rising |
| 16 Sep | 8:00pm | Vega overhead; Saturn closing on Antares |
| 21 Oct | 7:30pm | Summer triangle is directly overhead |
| 18 Nov | 7:00pm | Pleiades and winter constellations appear |
Exploring the Sky is a presentation of the National Park Service and National Capital Astronomers.
For NCA information by E-mail or phone
NCA Documents
HOME | Telescope Making Workshops | Exploring the Sky | Contact Info | Star Dust Archive | Links
Updated by E. Warner on 16 Nov 2017.